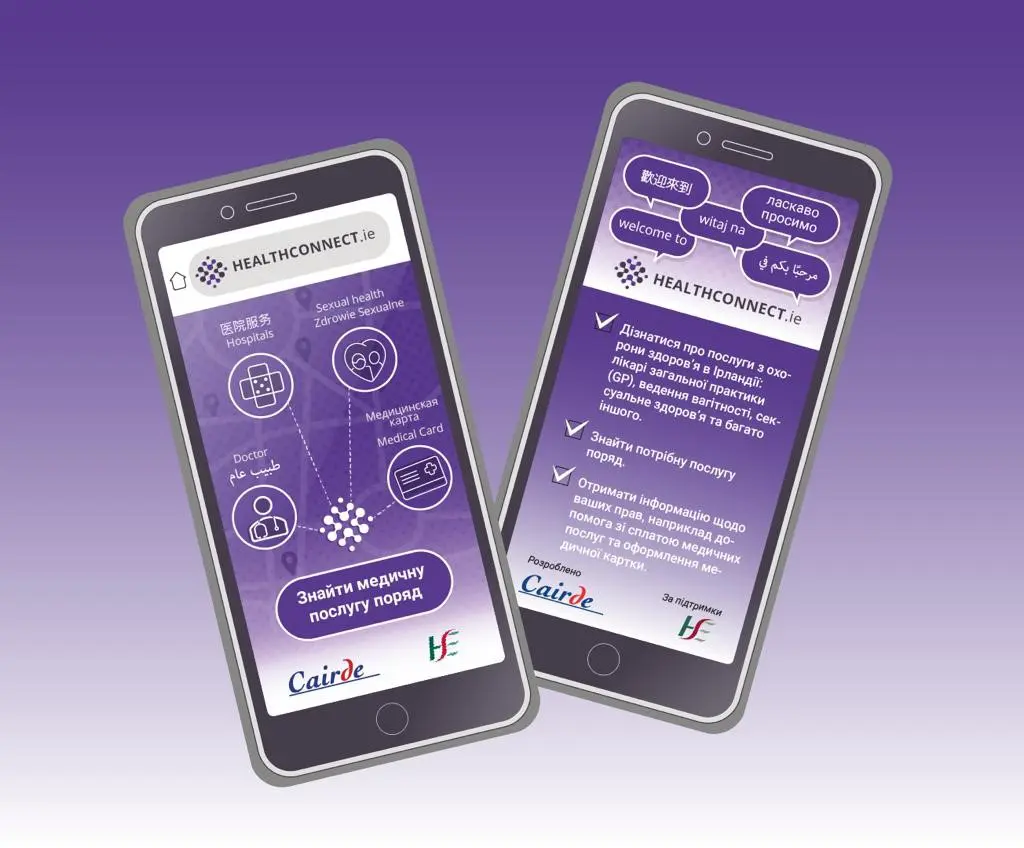 HealthConnect is a multilingual website.
It aims to improve access to health services for minority and vulnerable communities in Ireland.
The platform provides essential information on various health services, including:
GP practices
Primary care
Hospitals
Maternity care
Women's health
Sexual health
Chronic diseases
Mental health support
HealthConnect enables connection to services in users' local area. Services are conveniently tagged on Google Maps, or listed, providing instant access to vital information, including addresses, opening hours, and more.
In addition, HealthConnect explains:
General entitlement to health services
Assistance with medical costs
GP out-of-hours services
Medical card and GP Visit Card schemes